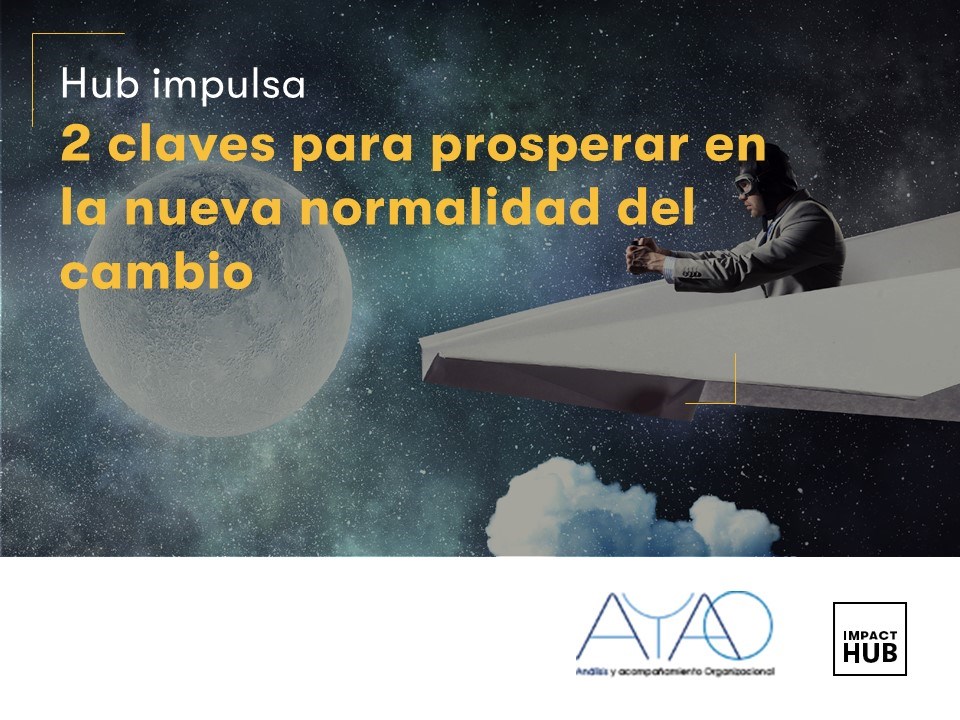 En esta nueva situación en la que nos encontramos como personas y como empresas nos gustaría compartir dos elementos que creemos que pueden ayudarte a sobrevivir, florecer y brillar. Autenticidad y adaptación personal y de equipos a una "nueva normalidad" del cambio. Para ello os expondremos un ejemplo concreto en el que estamos trabajando relacionado con Recursos Humanos y cómo AYAO os puede acompañar.
Bio de los dos ponentesFrancisco Fernández Ferreras:
Doctor Ingeniero Organizacional (Cum Laude) – ETSII-UPM. Máster en Ingeniería de Organización y Logística – ETSII-UPM. Ingeniero Industrial Eléctrico – ETSII-UPV/EHU, Bilbao. PDD – IESE Business School, Madrid. Coach Directivo ACTP/ICF. Supervisor de coaches ICF – EEC, Madrid. Más de 25 años de experiencia multinacional, especialmente en consultoría en Accenture y en everis como Socio Responsable del área de Organización y Personas. Profesor del Dpto. Ingeniería de organización, Administración de empresas y Estadística – ETSII-UPM. Profesor del Programa en Digitalización de RRHH (PDRH+) – The Valley Digital Business School, Madrid.
Miembro del Grupo de Investigación en Organizaciones Sostenibles (GIOS) – ETSII-UPM. Miembro del Grupo de Investigación del Instituto de Desarrollo Directivo Integral (IDDI) de la Cátedra de Investigación Irene Vázquez Empresa centrada en la Persona – UFV. Miembro del Grupo de Investigación multidisciplinar "El happiness management, la creatividad y el bienestar en la era de la industria 4.0 desde la perspectiva de las ciencias sociales y las humanidades" – Universidad Politécnica Salesiana, Ecuador. Miembro del Comité Científico de Common Ground Research Networks, EE.UU. Autor del libro "De personas, estrategia y liderazgo. El impulso de un nuevo perfil de empresa" (2015) y co-autor del libro "Más que cambio, transformación. Apuntes sobre un reto cercano" (2010). Autor de más de 60 artículos nacionales e internacionales sobre capital humano.
Carmen Suárez:
Licenciada en CC Físicas – UAM. MBA – IE Business School. Certificación en modelo de competencias Lominger, Madrid. NLP New Code Practitioner, ITA, EE.UU. Certified Professional Co-Active Coach – CTI, EE.UU. Professional Certified Coach (PCC) – ICF, EE.UU. Master en Liderazgo Co-Activo, CTI, EE.UU. Más de 15 años de experiencia en el área de RRHH como Gerente de consultoría en RRHH. Ha sido Responsable del servicio de coaching interno y de formación de equipo ejecutivo en everis. Profesora del PADDB – The Valley Digital Business School, Madrid.
Detalles del evento:
- Martes 24 de noviembre de 12 a 12:45
- Nos conectaremos por zoom. Puedes apuntarte
AQUI